What I'm
loving
this week...
Causes that are helping others...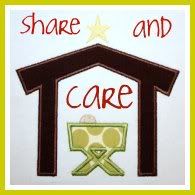 Cereal bowls with straws. My dad got me these bowls when I was in college. Good thing I kept them because Max

loves

them.
Max thinking that everything is hot...toilets, lights, Christmas trees, plants, water and his cereal.
Max learning new tricks. If you say, "Max, go night-night." He immediately falls to the ground wherever he is. This time, he had
Bill
to use as a comfy pillow.
These yummy salted caramel shortbread pieces of deliciousness.